Archicad + Revit
In this short video we show how we connected Archicad and Revit with grasshopper via Rhino Inside REVIT at the same time.
In this case our design is coming from ArchiCAD. If we make changes we can update it in real time in Revit and pass the information from one BIM software to an other  : D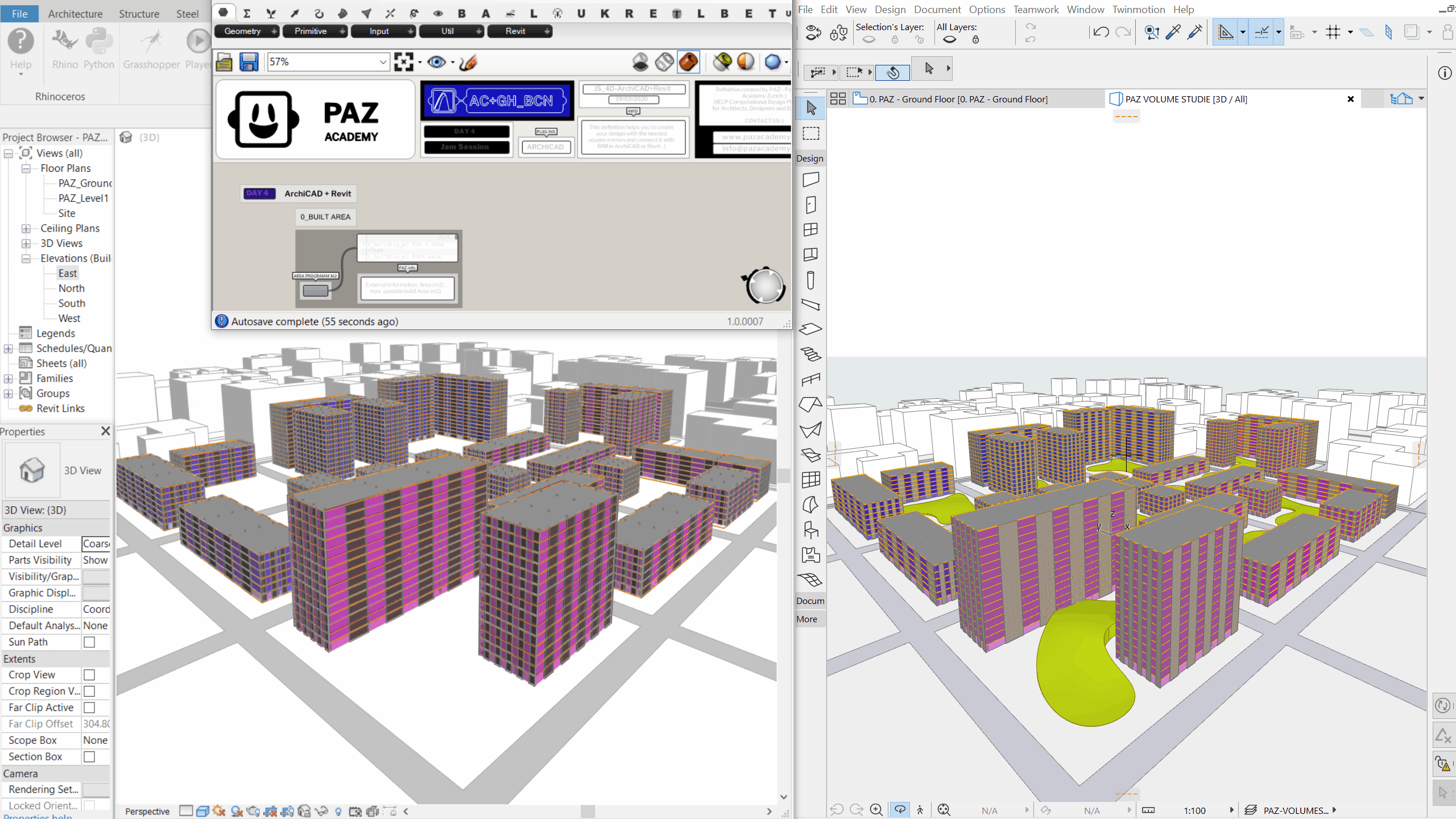 Do you collaborate with offices, do you work in ArchiCAD and do they work in Revit? Or the other way around? What if we make the entire workflow more flexible and fluid, using the same script and geometry adapting the data based on the discipline? Are you interested to learn a platform that enables you to overcome software limitations and give back the lead the architects in technology?
Would you like to know more? Or do you have question?
Our fourth jamsession on Thursday (March 19th) is about this connection. Thanks for the rhinoinside connection in addition to archicad, we will be using another bim output. We show how you can connect both software, accelerate the workflow between disciplines and be flexible with your exports giving result to your clients, colleagues, etc.. : )
ℹ️  Limited places! 🔥 SIGN UP here: 👉 https://pazacademy.ch/workshops/acgh_bcn/ or leave your message : ) We keep continue with the post…