BSS TALKS – KEAN WALMSLEY – AUTODESK RESEARCH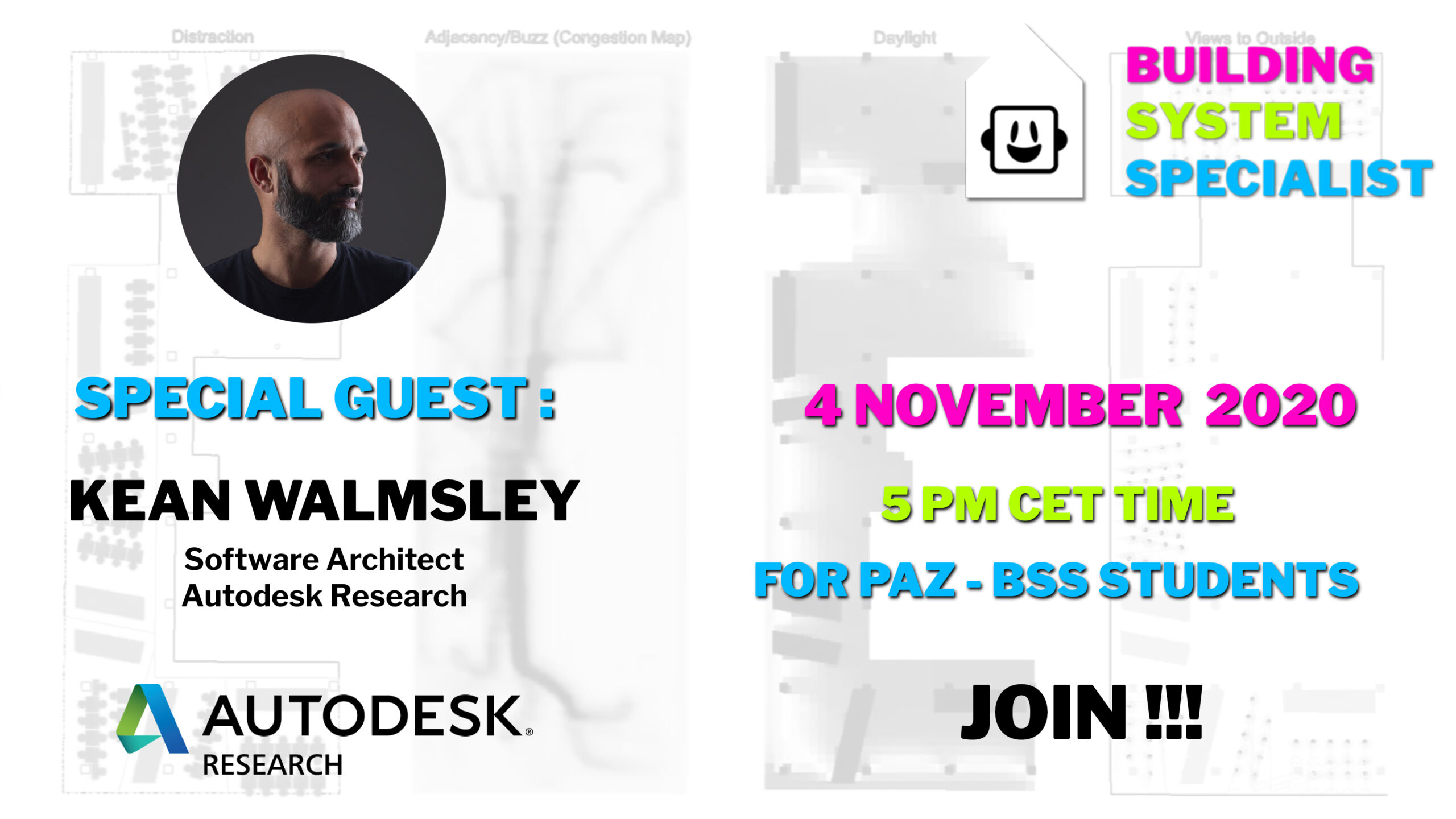 We are very happy and excited to welcome Kean Walmsley, Software Architect from Autodesk Research.
He is working on projects that integrate IoT data with BIM (sometimes called Digital Twins) via the Forge platform, as well as working on Generative Design in the AEC space. He has worked in various roles – and in various countries – during his career at Autodesk, including building and managing teams of software developers. Kean engages regularly with Autodesk's developer and computational design communities, providing technical content and insights into technology evolution : D
Let's listen him and enjoy this hour with his great and dedicated work!
Thanks Kean!