HOUSE OF HUNGARIAN MUSIC, BUDAPEST – HUNGARY

Collaboration : Sou Fujimoto Architects – Tokyo, Japan
Teampannon – Budapest, Hungary – 2015-2017
Under construction
A special place and a special project in the story of PAZ : D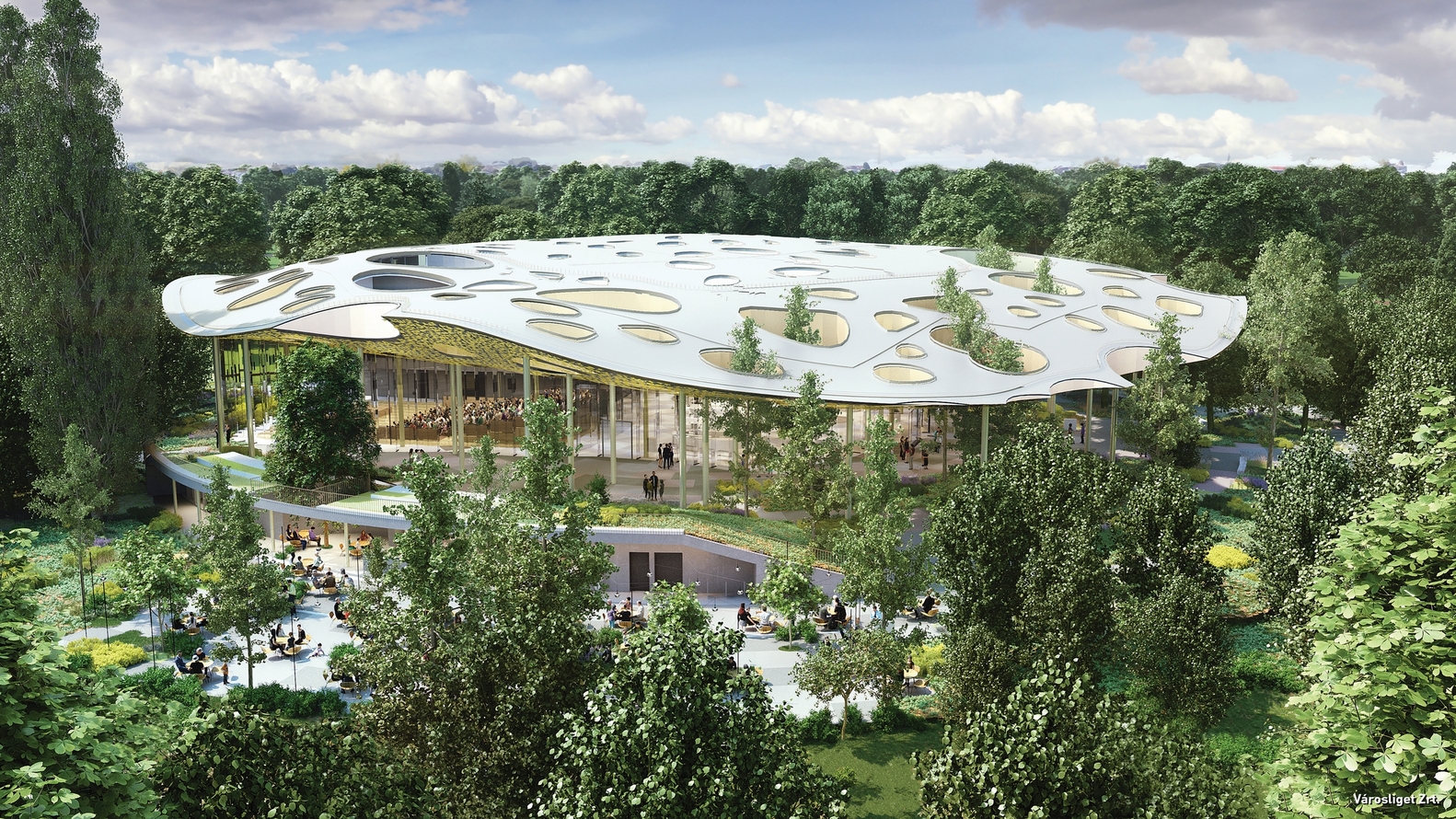 Photo : ©Vàrosliget Zrt.
COMPETITION TO REALISATION

During two years of collaboration Andrés was working as a computational designer and parametric system specialist, developing and solving complex shapes and details collaborating with international teams and exchanging and solving engineering problems during the processes.
Biggest part of his work was developing the organic circle panelling system, ceiling design & optimization : 


Photo : © Koncz Márton – We Love Budapest, © Liget Budapest
The other important part was the design and 3D metal structure and ceiling leaves panellization for the double curvature free-form ceiling surface:
Photo : © Liget Budapest
HOUSE OF THE MUSIC UNDER CONSTRUCTION, BUDAPEST :
Photo : © Liget Budapest
We are happy to see that the building is getting shape. It was a pleasure to work with such creative team.
Collaboration : Sou Fujimoto Architects – Tokyo, Japan, Teampannon – Budapest, Hungary