BSS – Building System Specialist Rhino.Inside.Revit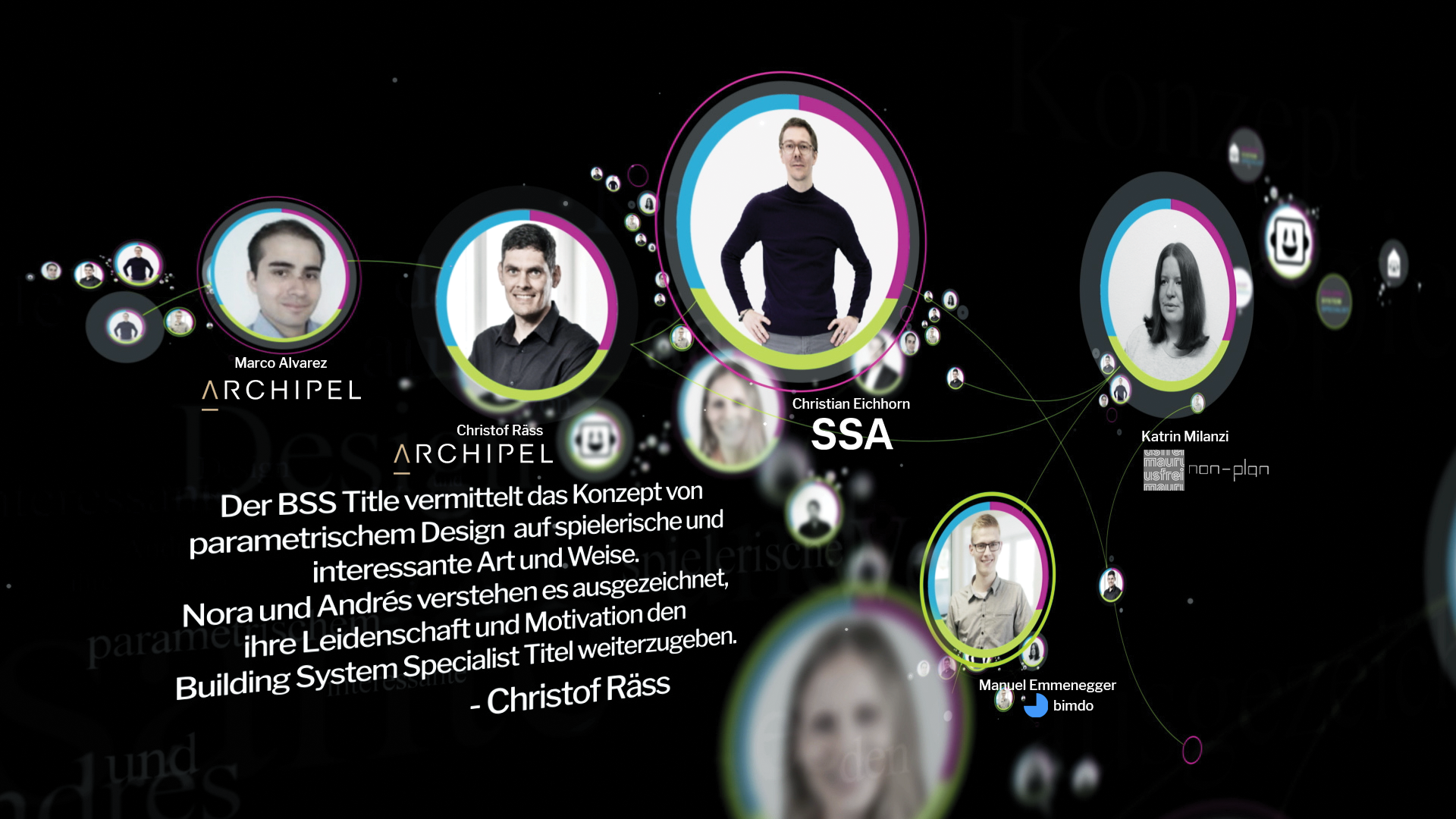 Der BSS – Building System Specialist Titel ist die erste und weltweit einzigartige Online-Plattform für Menschen entwickelt, die arbeiten, Familie und Freunde haben.
The BSS – Building System Specialist title is the first and world's unique online platform designed for people who work, have family and friends.
BUILDING

SYSTEM

SPECIALIST
BSS ist kein herkömmlicher Online-Kurs. Du kannst damit ortsungebunden mit einem flexiblen Plan BIM mit parametrischem Design lernen. Wir sind auf dieser Plattform persönlich für Dich da. Wir begleiten dich durch unsere Programme, vom Anfang bis zu Deinem Abschluss.
Mit einem unverbindlichen Beratungsgespräch kannst Du mit uns klären, ob das Programm für Dich geeignet ist ; )
«This is where I believe so much of the BBS title value is coming from – their personal approach in helping a student in achieving the best they can. When I started the course a few months back I had very little knowledge about how to use visual scripting. Now I feel that I have gained a solid foundation not only in script creating but also about the ethic around commutating in this form. Huge thanks to the PAZ team!!» – Chris Thompson, Mass Timber Specialist, Design Manager, KLH, UK  
«The course was an incredible journey and made me discover new aspects of myself. It was a big enrichment and a great experience that will last and influence not only my future work but also my personal development.»  – Rosalie Holzinger, BIM Modelling & Design, Sersa Group
Only logged in customers who have purchased this product may leave a review.
BSS – Building System Specialist Rhino.Inside.Revit