D0 – Robotic Fabrication with COMPAS FAB – Day 0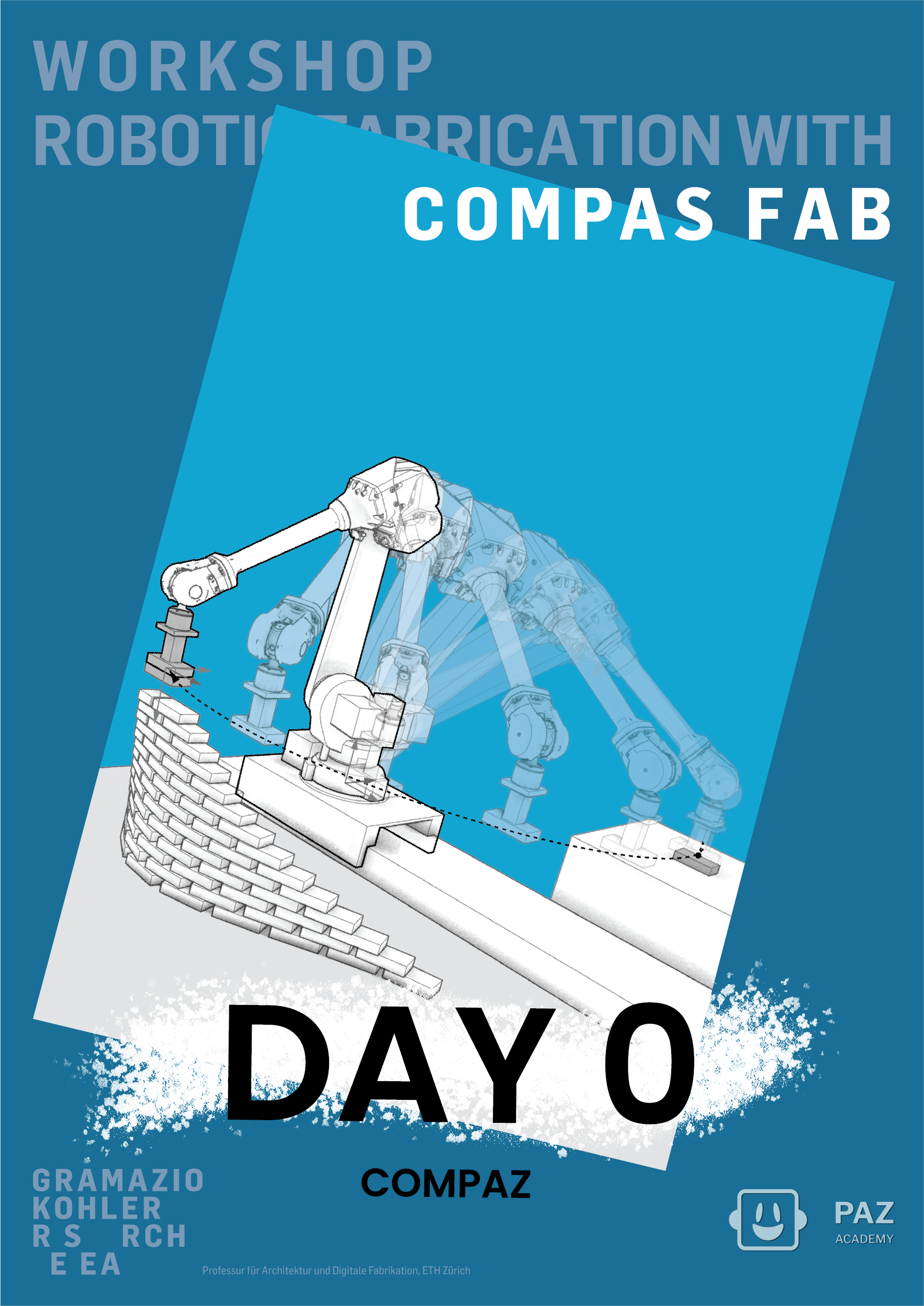 CHF 290.00 – CHF 970.00
Digital Fabrication in the Architecture, Engineering, and Construction industry requires the seamless integration of diverse tools and software across various domains. COMPAS, a comprehensive open-source computational framework in Python, simplifies the integration of cutting-edge tools and streamlines multi-disciplinary workflows, making it easier for architects, designers, and researchers to adopt them within parametric design settings.
In this 1-day COMPAZ Preparation Workshop for the 2-day Robotic Fabrication with COMPAS FAB workshop we will refresh the knowledge in Rhino and Grasshopper for the participants, check of course Python to be ready for the intense and beautiful upcoming 2 days for the workshop.
This workshop is also made for interested ones, who only want to refresh their knowledge in Rhino, Grasshopper und Python.
Day 0
> Get ready for COMPAS FAB workshop.
> Remember Rhino 7 NURBS are Common.
> Grasshopper flash back raw & good.
> Hello Monty Python AEC.
> Python Data Types, Variables, Functions.
> Rhino & Grasshopper Iron-CPython.
> Let's build the Future with Python !
> Tomorrow COMPAS !
 
D0 – Robotic Fabrication with COMPAS FAB – Day 0
CHF

290.00 –

CHF

970.00