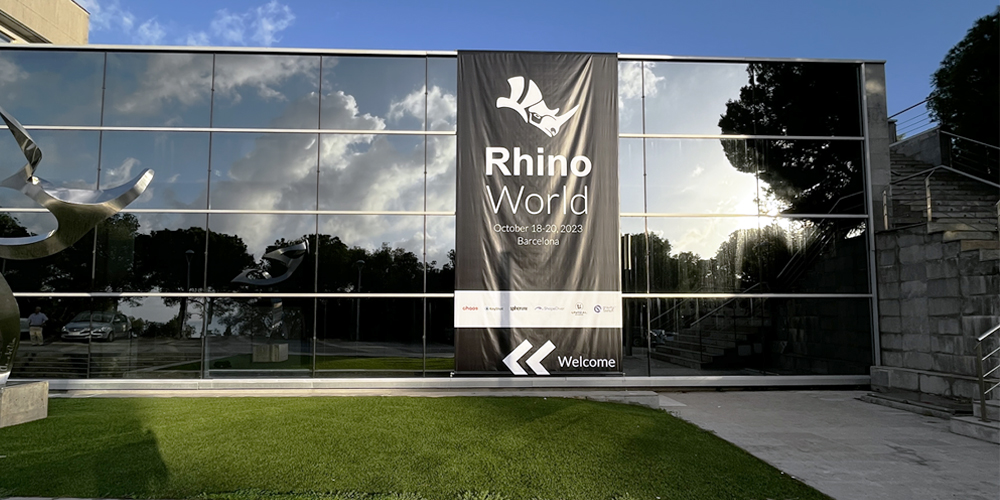 Rhino 8 – It's finally here!


Last week, PAZ attended Rhino World 2023 where we got to meet other resellers and truly bond with the McNeel team. But as exciting as that was, nothing would take our focus from the amazing Rhino 8 updates!


So let's get down to business and learn a little bit about what's new in the Rhino 8 version.



Rhino 8 Updates



ShrinkWrap creates a watertight mesh around open or closed meshes, NURBS geometry, SubD, and point clouds: ideal for creating meshes for 3D printing.
You'll be able to scan data to Clean QuadMesh and SubD and remove self-intersections.






With the Rhino 8 update, Rhino is now even faster, running natively on both Apple Silicon and Intel Mac display technology. Plus, the interface is now substantially similar between platforms.



With new features to make modeling more playful and accessible, you can combine these tools to reduce friction for common solid creation/editing tasks.
Auto CPlanes now auto-align to a selected curve, surface, mesh face or suboject.




When combined with Auto CPlane and World alignment, top view will always be aligned.



You can now cut, split, boss and extend – when applicable, the Gumball will show an additional handle.
PushPull speeds up modeling by using curves to add or remove volumes from existing surfaces.
> Dynamic Vector Drawings
You can now generate dynamic 2D drawings of sections and elevations to use for drafting.
These are just a few examples, but Rhino 8 has many more amazing updates that we can't wait to show you!





If you're interested in purchasing a license, you can just talk with us! With each license we offer a free 90minute course. We also have discounts for students – just get in touch!