ARCHICAD + GRASSHOPPER BARCELONA – 5 day workshop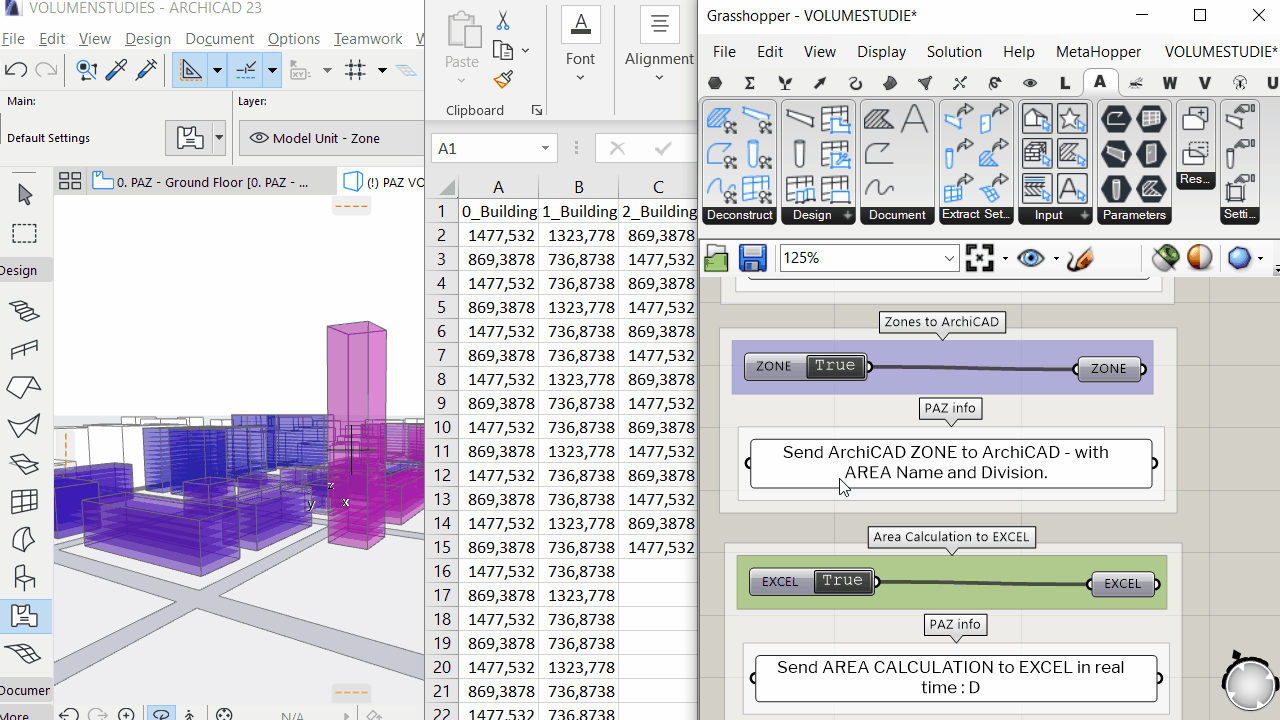 Date:            16 – 20 March 2020
                        * looking for new dates to ensure that it can take place safely
                        5 DAYS : Monday – Friday  
                        + Jam Sessions / evenings
Time:           9:00am – 3:00pm / incl. break
                        4:00pm – 6:30pm / jam session
Location:   McNeel Europe, Barcelona, Spain
Costs:          28 + 10 hours / 679 EUR
Seats:          max. 15
Language: English / Español
*NEW UPDATE: Due the worldwide health issue we are forced to postpone our Computational Design Week Barcelona. We have been planning this amazing week for more than 5 months with much effort and love. We are sad but at the same time excited to share with you all these amazing content as soon as possible. Thanks a lot for your understanding and collaboration in this hard time.
The Course :
Learn how to create PARAMETRIC BIM models in ARCHICAD with Rhino and Grasshopper; how to try multiple design variations in short time, how to manage the I from BIM and create extraordinary forms and take the design process to a higher level : D
What exactly is the workshop about? 
Parametric Design and BIM
Basic use of Rhinoceros and Grasshopper
Grasshopper-ARCHICAD Live Connection
Design Process: the live, versatile and bi-directional nature of the connection
System creation, data management, algorithmic thinking
Practical, everyday exercises and examples: program input to develop and optimize our design, calculations and building systems
PARTY: Best Practices, Plug-Ins, Beers and Tapas : D
  By the end of the full training week, you will:
Have an understanding of the basics of Rhino and Grasshopper
Be able to create Systems and transform CAD geometry into BIM elements : D
Be confident in precision and the optimization of your work : D
Learn how to develop and manage LIST and DATA and the workflow between List to CAD to BIM : )
Learn how to approach normal daily problems and challenges
Be confident in Early Stage Design with BIM: you will learn to have more control and precision in our decisions like professionals
You will learn the automation skills of repetitive tasks
You will be able to understand, edit and develop your first usable definitions
Cross the Limits of the Design, Connecting Multiple fields of Knowledge : D
Listen and able to ask professionals from the Computational Design Field
In the evenings our Jam Sessions will have the following topics:
Gaudí + Barcelona

GIS (Geographic Information System)
Animation /VR
ArchiCAD + Revit
We provide participants snacks and refreshments : D The maximum group size is 15 people. We cannot provide computers, so you have to bring your own.
Terms and conditions: 
Training does not include general ARCHICAD training
It is the responsibility of the trainees to arrange their own computer and install ARCHICAD 22/23, Rhinoceros and Grasshopper software
Click on the " MANUAL " button for the full program or on the  "REGISTER " button for an amazing and intense week with PAZ : D
Some examples: