HELLO ARCHICAD + GRASSHOPPER PRESENTATION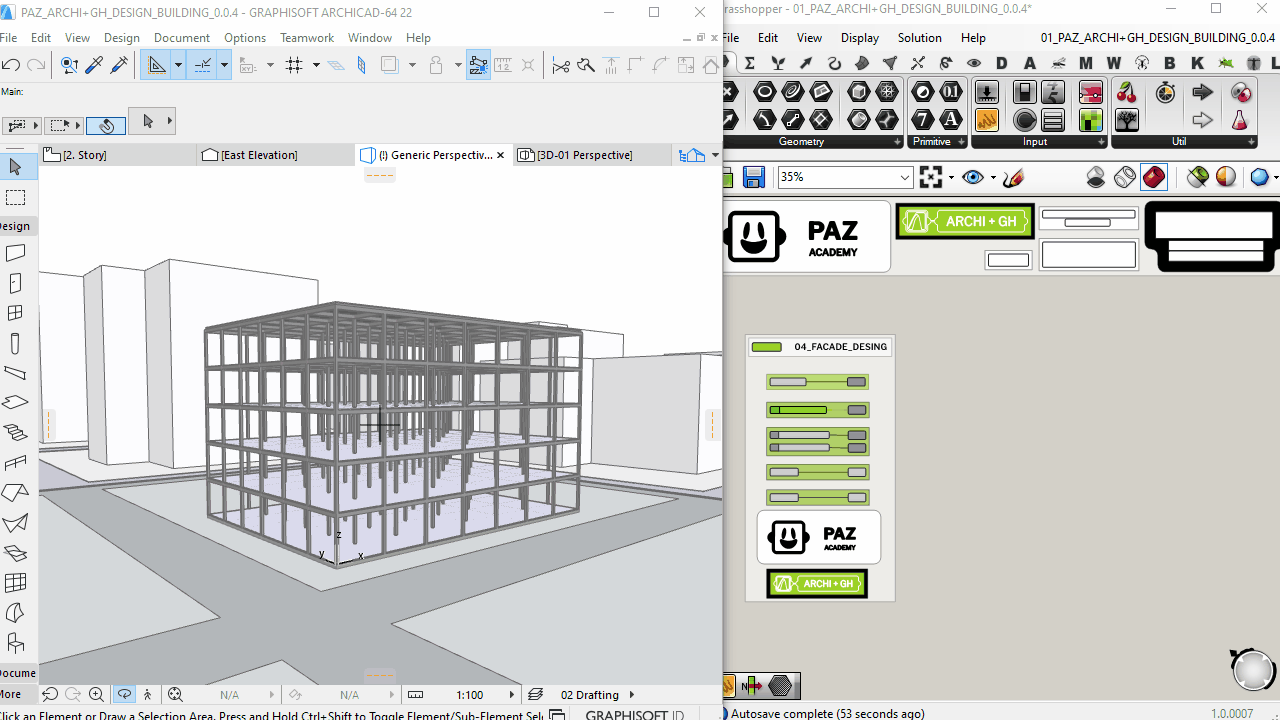 Date:            03. 10. 2019
Time:            18:00 – 20:00
Location:   Bärengasse 22, 8001 Zürich
Costs:          2 hours / 9.50 CHF
Seats:          35
Language: English

After many years of experience in different countries, we are pleased to present PAZ – Parametric Academy Zurich.
With a few examples, we will show you the power of the computer, how to break the rules of a program and develop our own design tools. These systems will give you the freedom and the capability to evolve your projects with more precision, quality and control, saving a lot of time and money.
The main theme of the event will be the ArchiCAD + Grasshopper (parametric design editor) live connection. If you have never heard or used it, or you know it but you can't apply it for your daily work, this is your place. : D
All interested parties, beginners and advanced are welcome : )
Register, come and get closer to the workflow of your dreams.
The price of the event is 9.50 CHF, knowledge and beers : D