SUMMER COURSE INTENSIVE – 5 day workshop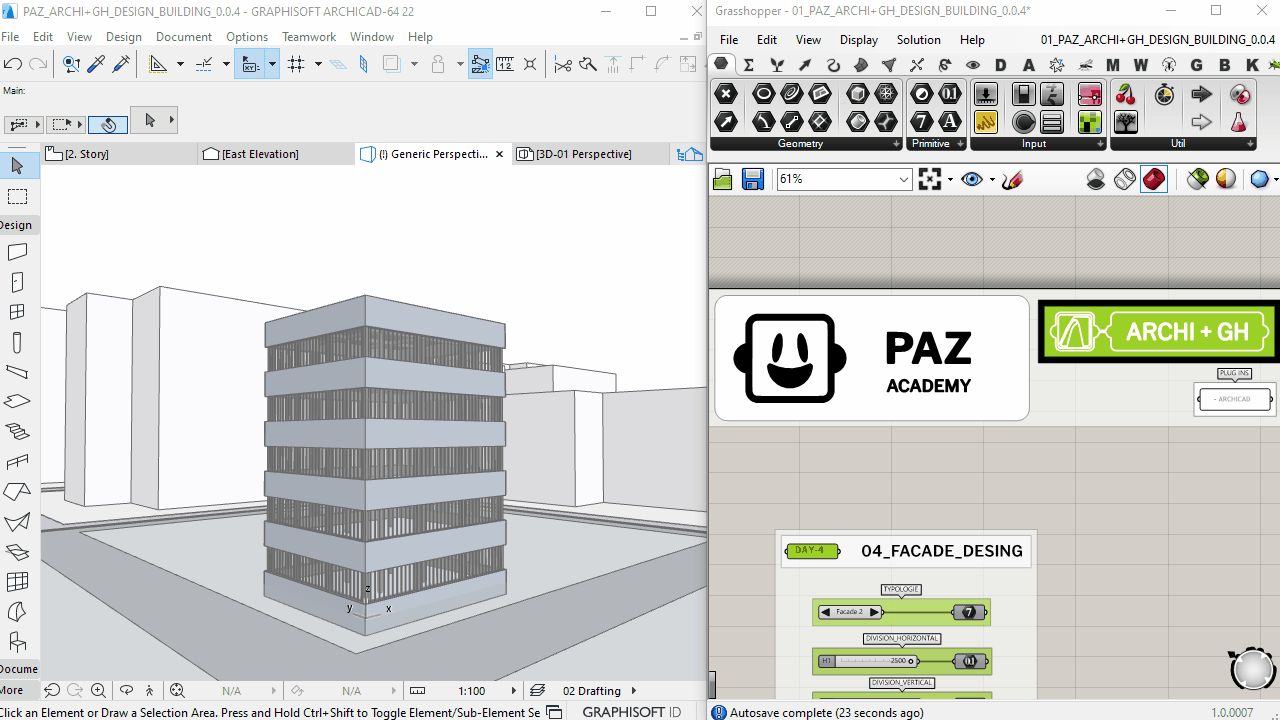 Date:            1 week: Monday-Friday : 12.08 – 16.08.2019 
Location:   Zürich
Language: English
Price:           35 hours / 1479 CHF
As an ArchiCAD user, you will learn how to connect Grasshopper (Parametric Design Editor) real-time with ArchiCAD. First, you will learn the technical steps of how the two softwares work together. In the beginning you will get to know Grasshopper (Parametric Design Editor) integrated into Rhinoceros 6 (3D Modelling Software).
We will teach you a new language in an intensive rhythm which will affect your everyday workflow in a positive way. We will show you the power of parametric design in examples, challenges and we will develop our own systems to optimize our work, make changes, variations and convert our design into a full BIM model in real time in a funny summer environment. : )
With this graphical algorithmic editor through simple exercises at the end of the course, you will be able to understand, edit and develop your first usable definitions.
Previous knowledge is not necessary.
More information at info@pazacademy.xyz  
2020 ONLINE : BSS – BUILDING SYSTEM SPECIALIST TITLE in ArchiCAD