cad games  – INDUSTRIAL DESIGN 4 hours workshop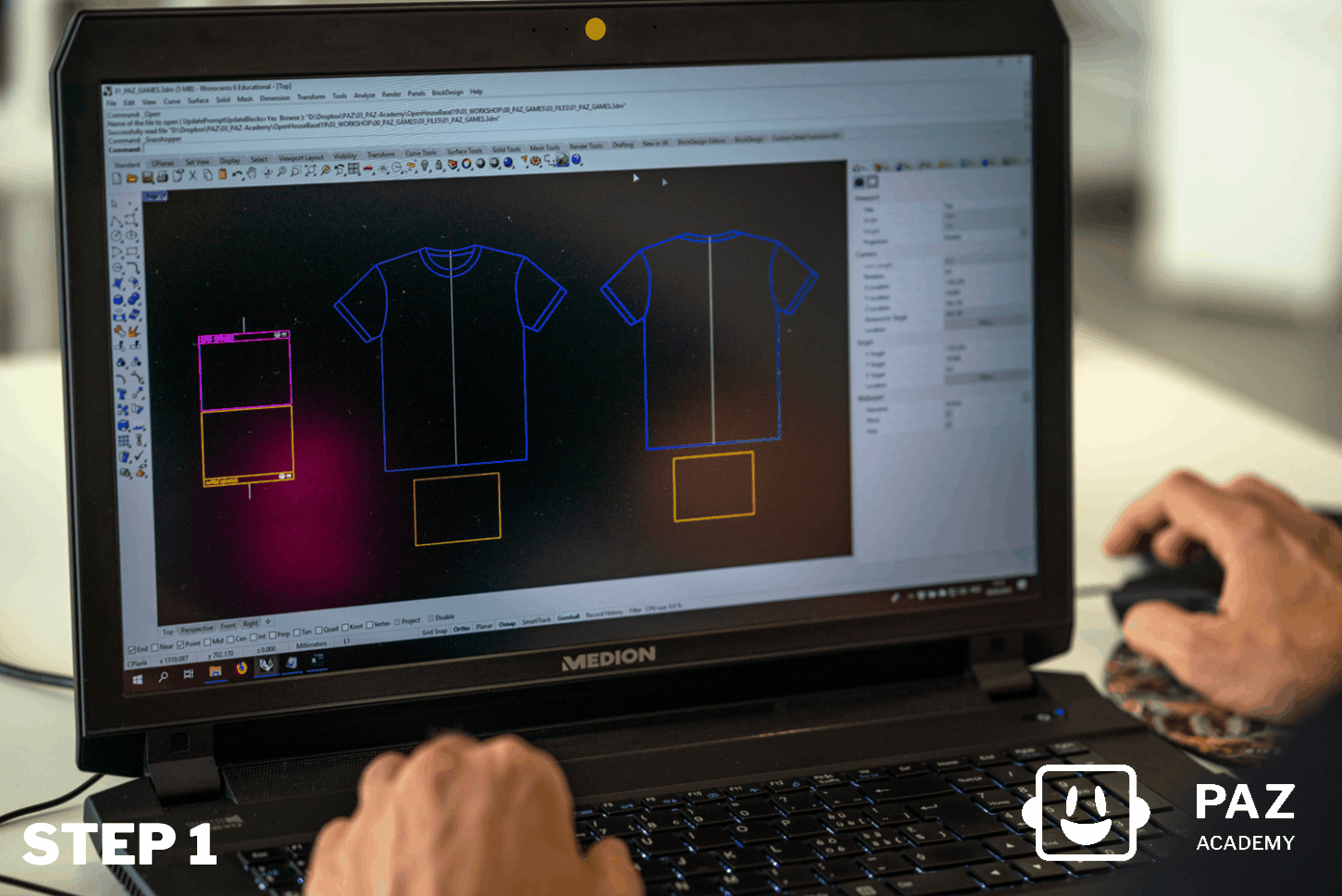 Date:  OPEN / CONTACT PAZ : )
Location: You tell us ; )
Costs: 4 hours + preparation
Seats: max. 5-7
Language: English / Español / Deutsch / Magyar

…..

4 HOURS WORKSHOP to interact with our CAD software like a videogame. Selecting one frame of our diversion to convert it into an Industrial Design product. How to clean and export our design, to use in a Cutting Machine Software ready to Transfer our game into a T-shirt : )
You can create your own type of Textil… It can be a T-shirt, a cool reusable shopping bag, a backpack. We give you a free hand : D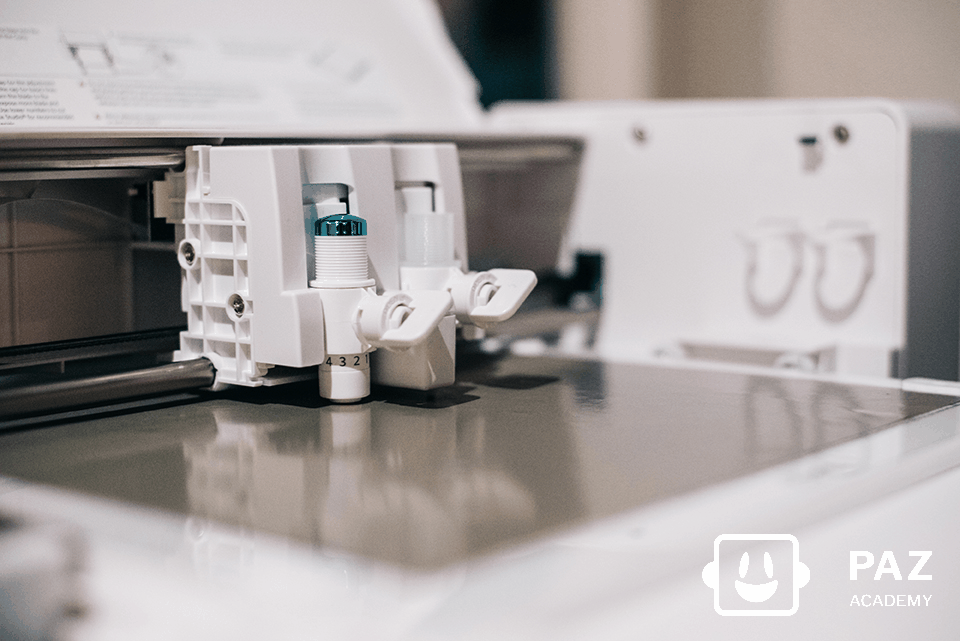 What exactly is the workshop about? 
The workshop will start explaining the basics of Grasshopper (Parametric Design) into Rhinoceros 6 (3D modeling software). With this graphical algorithm editor we can develop our own systems to optimize our work or playing with CAD without any programing knowledge : ) You will have time to interact with the games and create the best one for your imagination  : D
We continue in Rhinoceros 6 and Grasshopper checking and testing the design for our T-Shirt : ) Selecting one of the frames from our game to transform into a CAD drawing and exporting to our Cutting Machine Software : ) PAZ provides different blades and accessories. Also a variety of colorful vinyls and the tools to work with it : ) After the cutting process we have to transfer the vinyl to our T-shirt with the pinky PAZ heat presser : D We will talk about different ways to design our T-shirts and how to keep it in a good shape after the Workshop.
[MATRIX – AN EXAMPLE]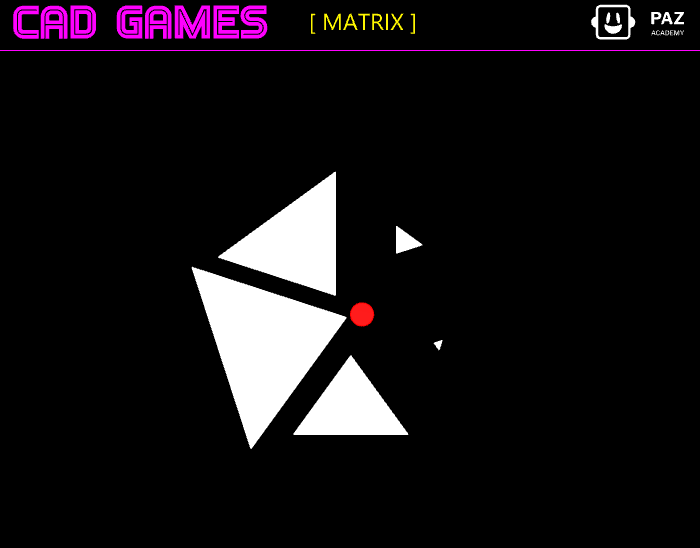 Who is this course for? 
This workshop is made for kids, for curious professionals, for amatours, for everyone who likes to combine computer and arts&craft, likes design and want to create his/her own masterpiece, learning about softwares and hardwares in a relaxed environment. This workshop offers for all the ages excitment, different levels and interaction. During our workshops we were having gamers from age 8 until 50 and all left with a smily, happy face, new knowledge and a T-shirt, of course : )
We go to schools, events to teach about geometry, materials, colors, machines and of course softwares and computers in a funny frame – learning by playing : D
Are you interested ???
Contact us and let's create an EVENT : D
….. >>> Hey PAZ, I want to create a CAD GAMES Event <<<
Some of our GAMERS : ) Thanks for their amazing work : D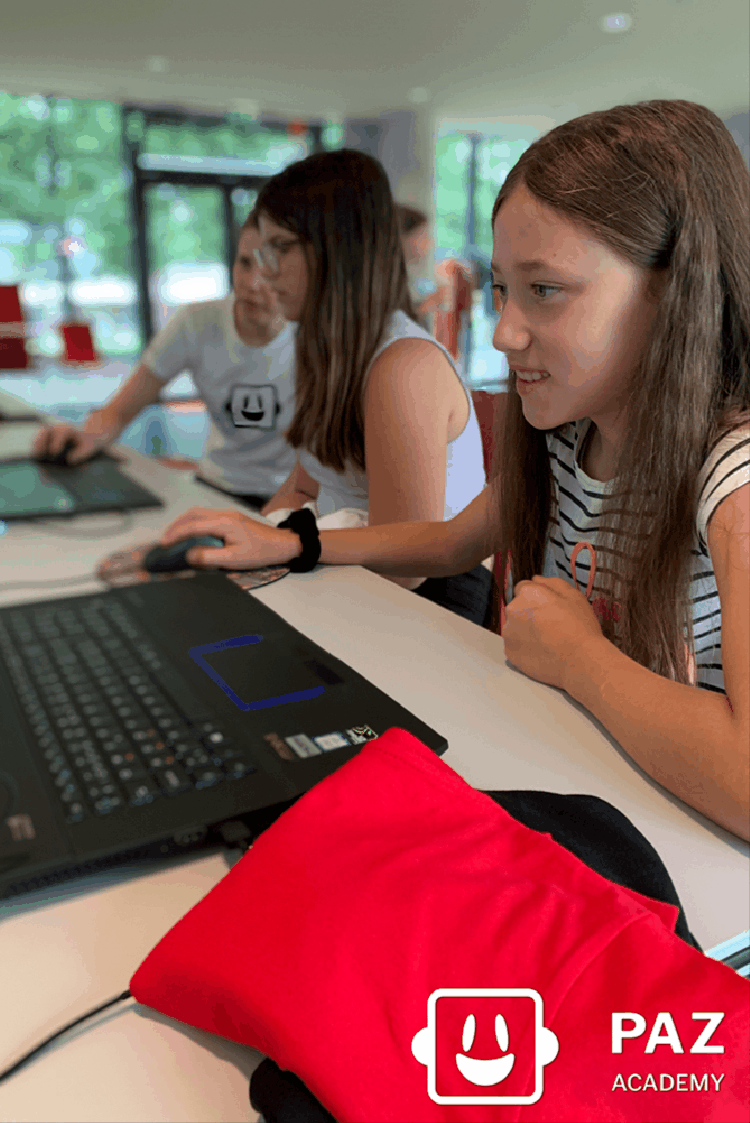 [Our last events ]
OPEN HOUSE BASEL                                                              AFTZ – ARCHITEKTUR FILMTAGE ZURICH
+ PRIVATE CLIENTS ; )
Extra THANKS for murodrop, Komlósi Stúdió, AliciaVelázquez for the photos and videos and zämä for the organic and fair trade textils : D