BSS Talks – Prof. Dr. Philippe Block
BSS TALK: Prof. Dr. Philippe Block
Philippe Block is Professor at the Institute of Technology in Architecture at ETH Zurich and he will share with us amazing projects and insights.
For PAZ Academy, it is always a pleasure to welcome unique professionals who are changing the history of computation and opening the door to a new world of structural possibilities.

Join us for this amazing evening followed by discussion, networking and apero.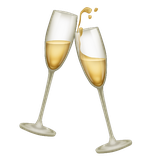 Prof. Dr. Philippe Block co-directs the Block Research Group (BRG) together with Dr. Tom Van Mele.

BRG focuses on computational form finding, optimization and construction of curved surface structures, specializing in unreinforced masonry vaults and concrete shells.

He is director of the Swiss National Centre of Competence in Research (NCCR) in Digital Fabrication, and founding partner of Ochsendorf DeJong & Block (ODB Engineering).

With the BRG and ODB Engineering, Block applies his research into practice on the structural assessment of historic monuments in unreinforced masonry and the design and engineering of novel shell structures.
DOOR OPENING : 18:45
PRESENTATION : 19:00
With the entrance you secure your presence.