Freiform in Architektur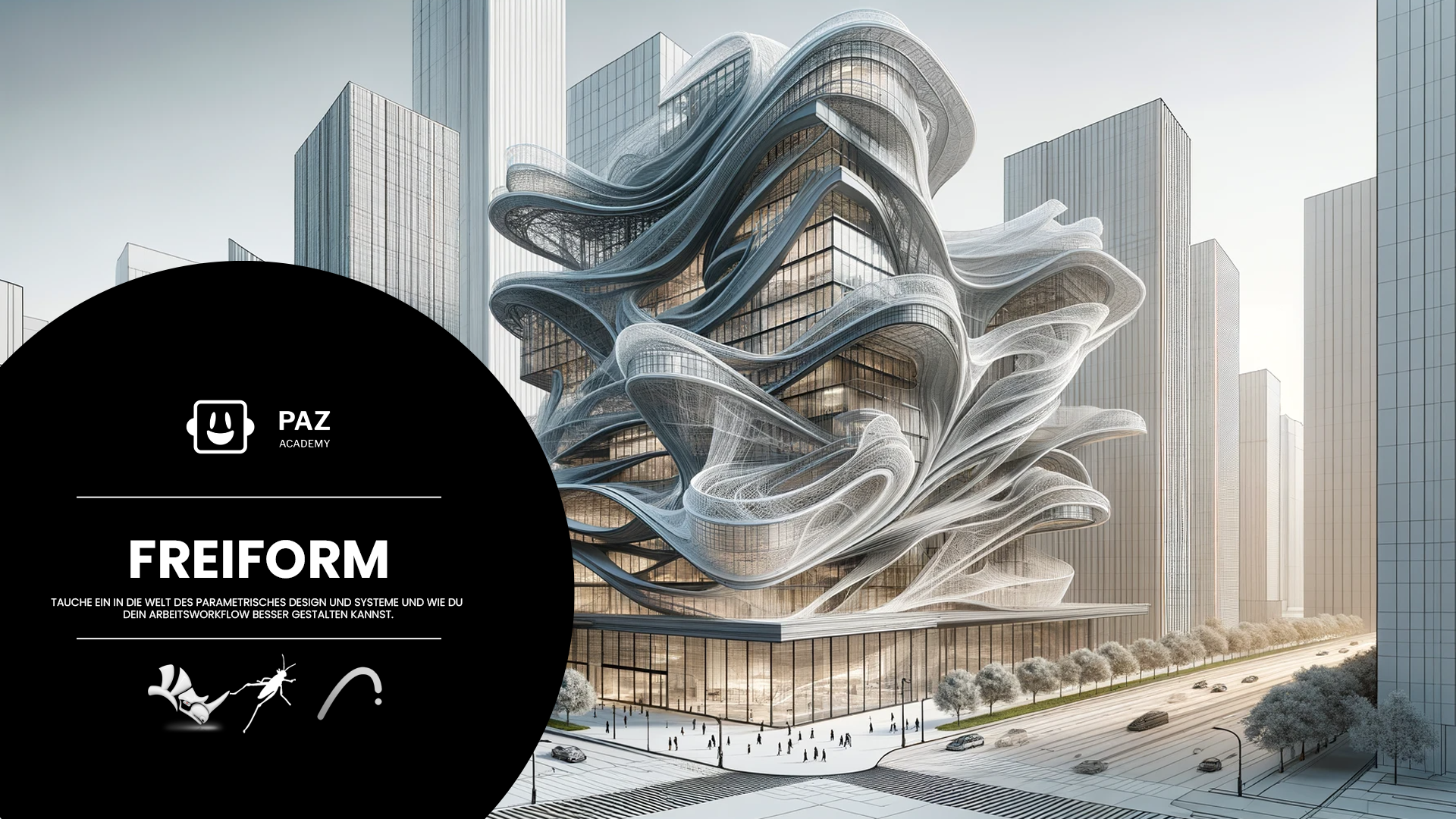 Rhino.Inside.Revit brings the power of Rhino and Grasshopper to your Revit environment in the AEC industry.
Workshop Objectives:
Fundamentals of Freeform Design: Understand the principles and aesthetics of freeform architecture.
Rhino & Grasshopper Proficiency: Develop skills in using Rhino and Grasshopper for creating freeform designs.
BIM Integration: Learn how to incorporate these designs into BIM for a streamlined workflow.
Real-World Application: Apply these techniques in practical, architectural contexts.
Workshop Content:
Concepts of Freeform Architecture: Exploring the theory and history behind freeform design.
Rhino for Freeform Design: Techniques for creating complex shapes and surfaces in Rhino.
Grasshopper for Parametric Modeling: Utilizing Grasshopper for dynamic, parametric design in freeform architecture.
Integrating with BIM: Best practices for incorporating Rhino and Grasshopper models into BIM environments.
Hands-On Exercises: Practical sessions focusing on creating freeform designs.
Interactive Discussion and Q&A: Discussing challenges, solutions, and innovative approaches in freeform architecture.
.
The workshop is in online and English. It is the responsibility of the participants to organize their own computer and install Rhinoceros7 and Rhino.Inside.Revit. After registration we will send you all necessary information about the workshop.
TIMETABLE :
08:50 > Opening
09:00-12:00 > 3h > Theory I + Practice I
12:00-13:30 > 1.5h > Lunch
13:30-16:30 > 3h > Theory II + Practice II
CHF 290.00