PAZ – Python Pass

 Now

 Online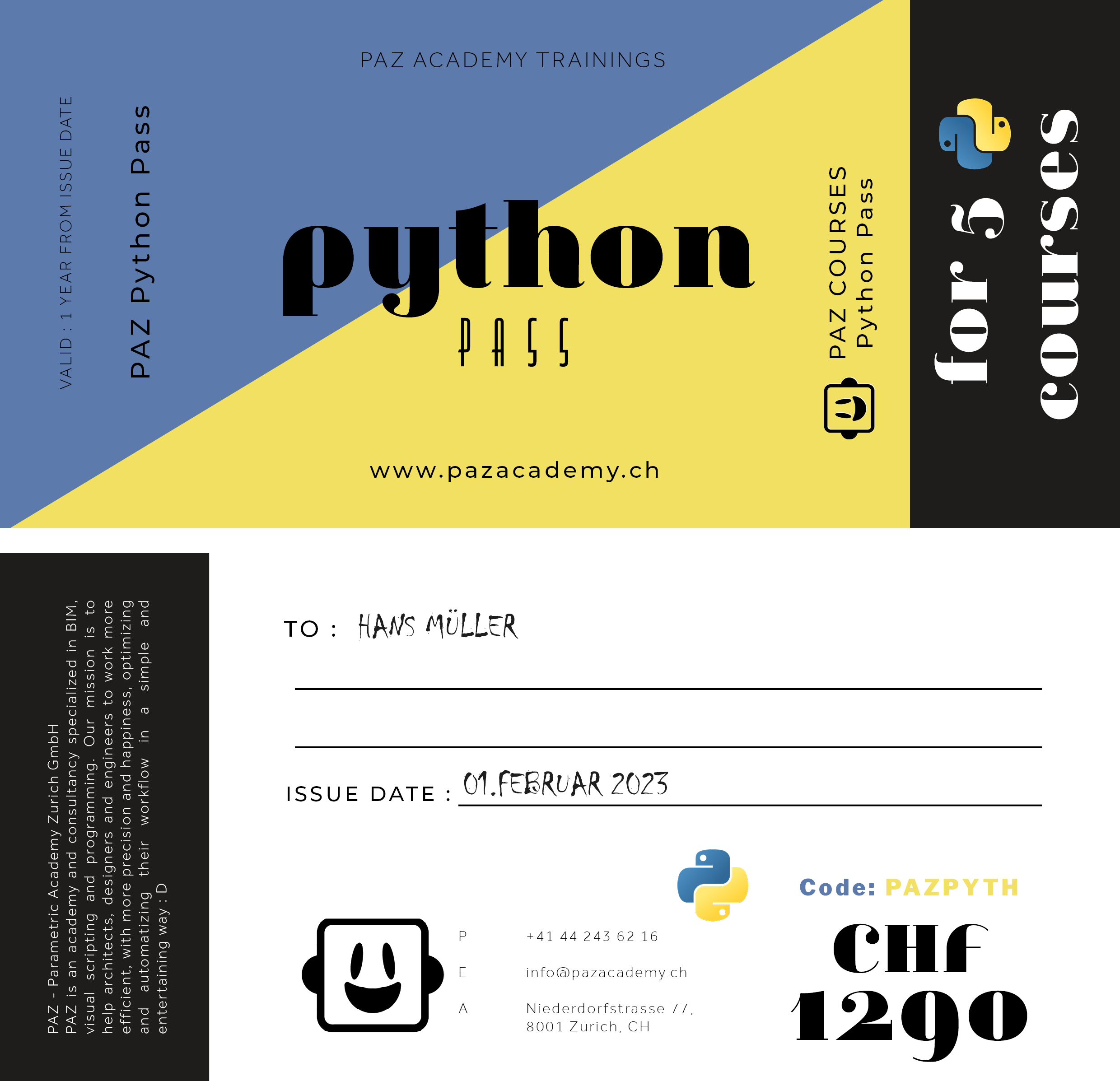 CHF 1'290.00
Give or buy Education as a present to your Team,  Loved Ones or for yourself!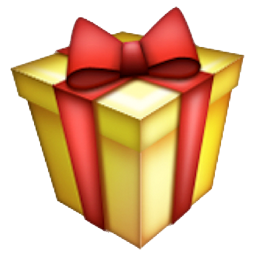 PAZ ACADEMY PYTHON PASS

This Python Pass is valid for 5 PAZ Academy 1-day Python courses during 1 year.
What else could be better, then to gain knowledge week by week with a structured mentoring, that you can use in daily life?
Technical Information : 
> These Python Pass can be purchased only online from the official Web-Site of PAZ – Parametric Academy Zurich GmbH or physical from the PAZ Academy Team
> The PAZ Academy Gift Card will be sent to the e-mail of the order
> Valid only for the provided services from PAZ – Parametric Academy Zurich GmbH, cannot be changed to cash
> Valid only for the name for the purchased person
> The Python Pass is valid for one year from the issue date and maximum for 5 (1-day) workshops
> PAZ – Parametric Academy Zurich GmbH reserves the right to update and change the terms and condition of our PAZ Academy gift cards at any time.
> You are responsible for the safe keeping and security your gift card. In case if it's got stolen or you loose it, please contact PAZ Academy.
> Please read carefully our Terms & Conditions through purchasing the product
If you want to make as a present, you can simply print the PAZ Academy Gift Card once you receive it. ; )
* The picture is just an example
10 in stock

PAZ – Python Pass

 Now

CHF

1'290.00 Online