Happy and proud of our amazing second BSS ArchiCAD Grasshopper Building System Specialist Francisco Alcoba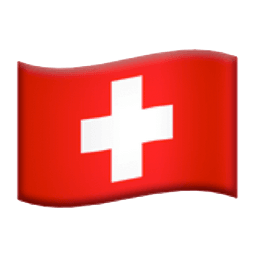 We are super happy and excited to share the amazing work and final project of Paco! It was an amazing journey with him full of challenges, discussions, a lot of work and peace and love.
Let's enjoy and share his final project and his words :
"Plyscraper Z250
It is conceived as the first of a family of skyscrapers, one in which the human being does not impose his judgment on what is created, the tower grows and adapts itself, leaving aside whims and desires. It is a tree, an entity that seeks its own optimal form.
Due to the technological advances of recent years and the need to renew the construction industry, which is responsible for 10% of the world's CO2 production. The fourth industrial revolution demands the abolition of old established working methods and schemes. From this need for change, the PLYSCRAPER Z250 concept was born. 
Sustainability in the use of land. In 2050 it is expected that there will be a population of about 10 billion inhabitants on planet earth, 65% of which will live in cities. Due to population growth and land scarcity, it is necessary to density the consolidated urban tissue. Building in height is the only way for cities to survive.
Sustainability in the architectural process. Due to the self-generation and genetic optimization of the tower, its forms, façade, and materials adapt to the ecosystem in which it is located. The resulting form is the result of a process where the prevailing wind, solar radiation, and structural efficiency define the volumes.
Sustainability of the construction system. The use of CLT for the main structure, slabs, and inner partitions. The CO2 absorption of the wood together with passive and semi-passive systems of thermal regulation of the building, in addition its materials are designed to be dismantled and reused. Creating a super-efficient and energetically autonomous organism with a negative carbon footprint. 
Sustainability among Time. The modular conception of its interior provides flexibility in the change of use and thus increases its adaptability over the years and with it its useful life.  The Tower as a living being that adapts to its environment and changes over time. 
The world is ready for change, is the building industry ready for this new era?"
The PAZ BSS Title is structured from very basic levels to the final level where only your imagination can stop you. 
As I said to Andrés and Nora, the movement of parametric and computational design together with the need to rethink our creative processes, is like a big wave in the sea. When you see it from afar it is unmistakable, it doesn't stand out on the surface of the great body of water. As it gets closer it gets bigger and bigger, until it catches you on the shore looking stunned and you end up with sand up to your ears. The only way to save yourself is to jump in the water and swim towards the wave to ride it out.
Thank you Paz for this Title, your boundless positive energy, your patience, your love of detail and hard work.
I wish you all the best and hope to see many more professionals coming out of your "classrooms".
PAZ and Love" – Paco

Thanks for your hard work Paco! And this is just the beginning, let's continue! : )
YOU WANT TO BE THE NEXT?
JOIN TO OUR ArchiCAD+GRASSHOPPER BSS TITLE

To sum up, we know ArchiCAD+Grasshopper BSS Title is an investment of time, energy and money. But to make it enjoyable, direct and personal, we built up the only and unique professional BSS. Building System Specialist Title is a PAZ masterpiece after 10 years of professional experience in this topic. So you learn about how to connect ArchiCAD with Rhino+Grasshopper. It will have a huge impact in your career. Meanwhile we talk you Rhino, Grasshopper, Archicad, Revit, Rhino Inside Revit. And of course other add-ons like Param-o, Python, Ladybug and much more.
Take care, it is addictive ; D
INFO + REGISTRATION ARCHICAD :