Happy and proud of our amazing BSS Archicad Grasshopper Building System Specialist Manuel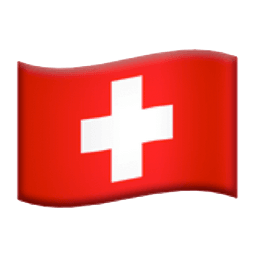 Here you can find his amazing project : LUCERNE CLIMBING TOWER :
"The main idea of my project was to use as many workflows as possible, which are realistic to apply on an ordinary project in Switzerland. What can we achieve by using software like Grasshopper, when planning detached houses or apartment buildings? Finally, it's less about software and more about processes, systems and methods. My aim has been creating methods for everyone and every project without being fixed on one software.
For this aim I chose a place in Lucerne and replaced an existing building by a new one, so I had the challenge to integrate my building into an existing situation. My vision was to build a bridge between the higher buildings and the apartment buildings around. There is one famous view on many postcards of Lucerne: the view with the Chapel bridge in front and Mount Pilatus in the back. When we want to put a building in this scenery, it has to be done very carefully.
In my design process I started with one big block, which I extruded with the boundary of the existing building. After that I did some volume studies, I played with the golden ratio and reduced the block into three smaller blocks. In a next step I visualized the different use with different colours. After serious studies and discussions with Nóra and Andrés, I made some holes into my three blocks and as a result I scripted some new balconies. When discussing a new idea was born: the idea of a climbing tower. On every terrace there is a unique view over Lucerne which we should share with everyone.
It was an extraordinary time with you Nóra and Andrés and I learned more than Grasshopper from you. Before I started the BSS-title I had ideas, now I have a system and methods to implement these ideas. Thank you, Nóra and Andrés, for exemplifying this mindset with your empathy, power and motivation. There is only one person needed to trigger off an avalanche of change." – Manuel
Check out the virtual graduation of Manuel and experience his thoughts and ideas behind his final project – Lucerne Climbing Tower on YouTube :


YOU WANT TO BE THE NEXT?
JOIN TO OUR ArchiCAD+GRASSHOPPER BSS TITLE

To sum up, we know ArchiCAD+Grasshopper BSS Title is an investment of time, energy and money. But to make it enjoyable, direct and personal, we built up the only and unique professional BSS. Building System Specialist Title is a PAZ masterpiece after 10 years of professional experience in this topic. So you learn about how to connect ArchiCAD with Rhino+Grasshopper. It will have a huge impact in your career. Meanwhile we talk you Rhino, Grasshopper, Archicad, Revit, Rhino Inside Revit. And of course other add-ons like Param-o, Python, Ladybug and much more.
Take care, it is addictive ; D
INFO + REGISTRATION ARCHICAD :