W1 – KI – wilde Einsatzmöglichkeiten im Architekturstudium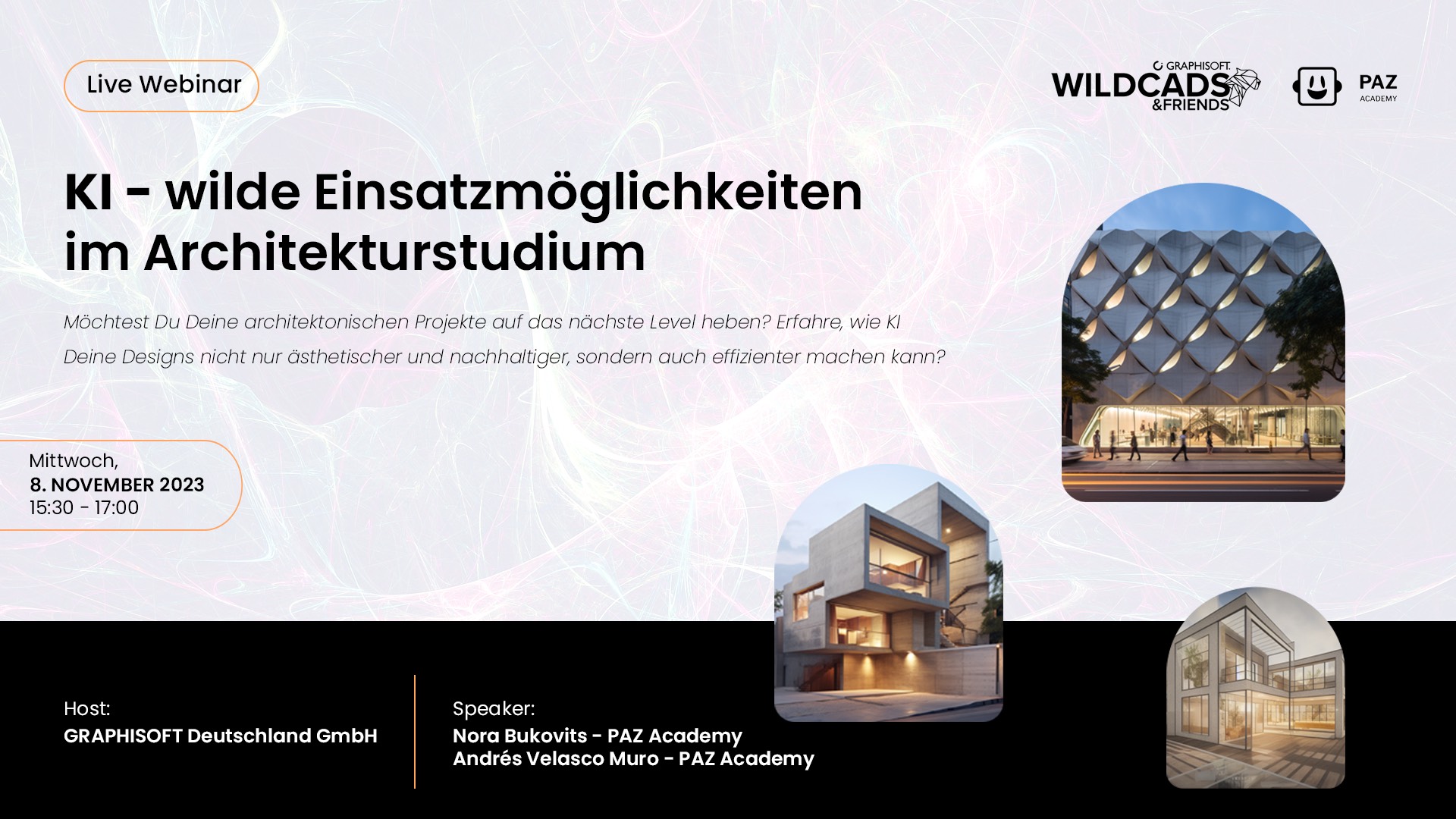 KI – wilde Einsatzmöglichkeiten im Architekturstudium
Was ist das Thema? Wir bewegen uns am faszinierenden Schnittpunkt von Künstlicher Intelligenz und Architektur.
Warum teilnehmen? Du möchtest Deine architektonischen Projekte auf das nächste Level heben? Erfahre, wie KI Deine Designs nicht nur ästhetischer und nachhaltiger, sondern auch effizienter machen kann.
Was ist für Dich drin? Entdecke die Welt der KI-gestützten Designinnovationen, fotorealistische Visualisierungen, automatische Geometriegenerierung und erhalte einen entscheidenden Vorsprung bei der Implementierung von Zukunftstechnologien.
ANMELDECODE : FRIENDS
What is the theme? We are at the fascinating intersection of artificial intelligence and architecture.
Why participate? Would you like to take your architectural projects to the next level? Find out how AI can make your designs not only more aesthetic and sustainable, but also more efficient.
What's in it for you? Discover the world of AI-supported design innovations, photorealistic visualizations, automatic geometry generation and get a decisive advantage in the implementation of future technologies.

Anmeldecode : FRIENDS