Hey there design enthusiasts, innovators, and revolutionaries! Hold on to your creative hats because we're about to unveil something extraordinary – the upgraded and exhilarating edition of BSS – Title! This is no ordinary journey; this is an exploration into the cutting-edge fusion of BIM, computational design, and artificial intelligence.

Picture this: diving headfirst into a realm where parametric design, data-driven processes, and AI-powered tools come together to reshape the very fabric of our built environments. Yes, you heard it right! With the BSS Title, we're all about pushing boundaries, unlocking new possibilities, and completely transforming the way we think about and create designs.
This is your golden ticket to step into the forefront of the architectural revolution. It's an opportunity to master the tools that will define the future of design. Imagine being mentored by a dream team of super-profs, the industry game-changers! These legends have been mentors, Yodas, and Mr. Miyagis for countless architects, engineers, and draftsmen.


Our secret sauce? Staying fresher than a minty toothpaste ad! We are constantly testing and refining our approaches, ensuring you get nothing but the best. Whether you're chasing the perfect job, looking for a lifestyle upgrade, or just eager to soak in the PAZ center's vibrant life, we're here to transform you into a BSS rockstar. So, buckle up, it's going to be a wild, exhilarating ride!
In just five months, you can dive headfirst into parametric design. It's a thrilling journey from basic geometries to advanced Grasshopper scripts, all tailored to your pace and preferences. Just six hours a week of practice, and voila! You'll be a master, swapping your Netflix time for career-transforming skills. Your future self will shower you with gratitude!
Now, let's talk about the BSS online platform – it's flexible, it's challenging, and it's all about you. Gain personal and direct access to our professors, enhancing your learning journey. You're not just getting a program; you're getting a community, a support system that cheers for your success.
And here's the best part – you get a personal library jam-packed with professional PAZ scripts and tools. Over 15 years of expertise wrapped up in templates, tips, and tricks to skyrocket your skills. Talk about a treasure trove!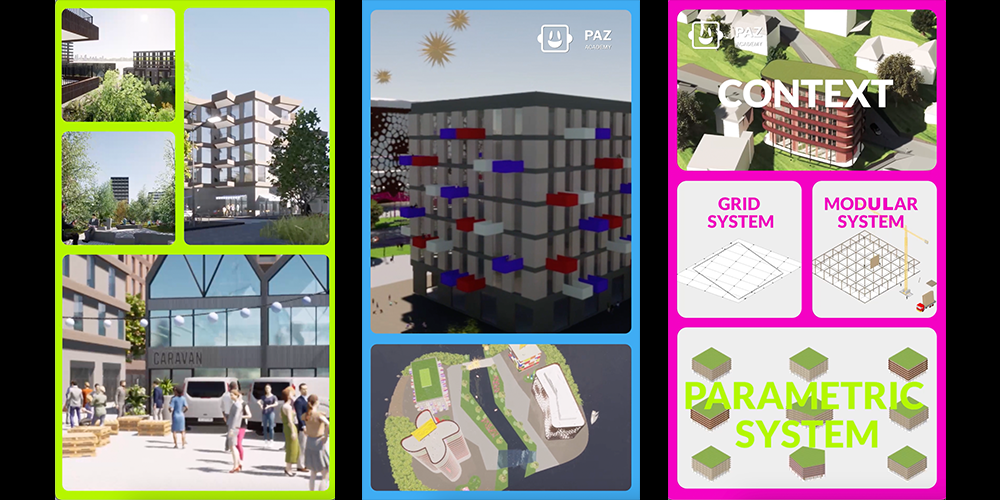 Join the exclusive BSS Network, where you get to engage monthly with computational rockstars from around the world. Gain insights, advice, and motivation to elevate your career. Whether you're freelancing or climbing the office ladder, the BSS Network is your golden ticket to diverse projects and transformative growth.
Showcase your brilliance with a final project and an open graduation. Catch the eye of industry pros, employers, and peers as part of the BSS Network. We provide feedback and strategies to fuel your growth and ability to tackle diverse projects. Your journey doesn't end here; it's a launchpad to a career of boundless possibilities.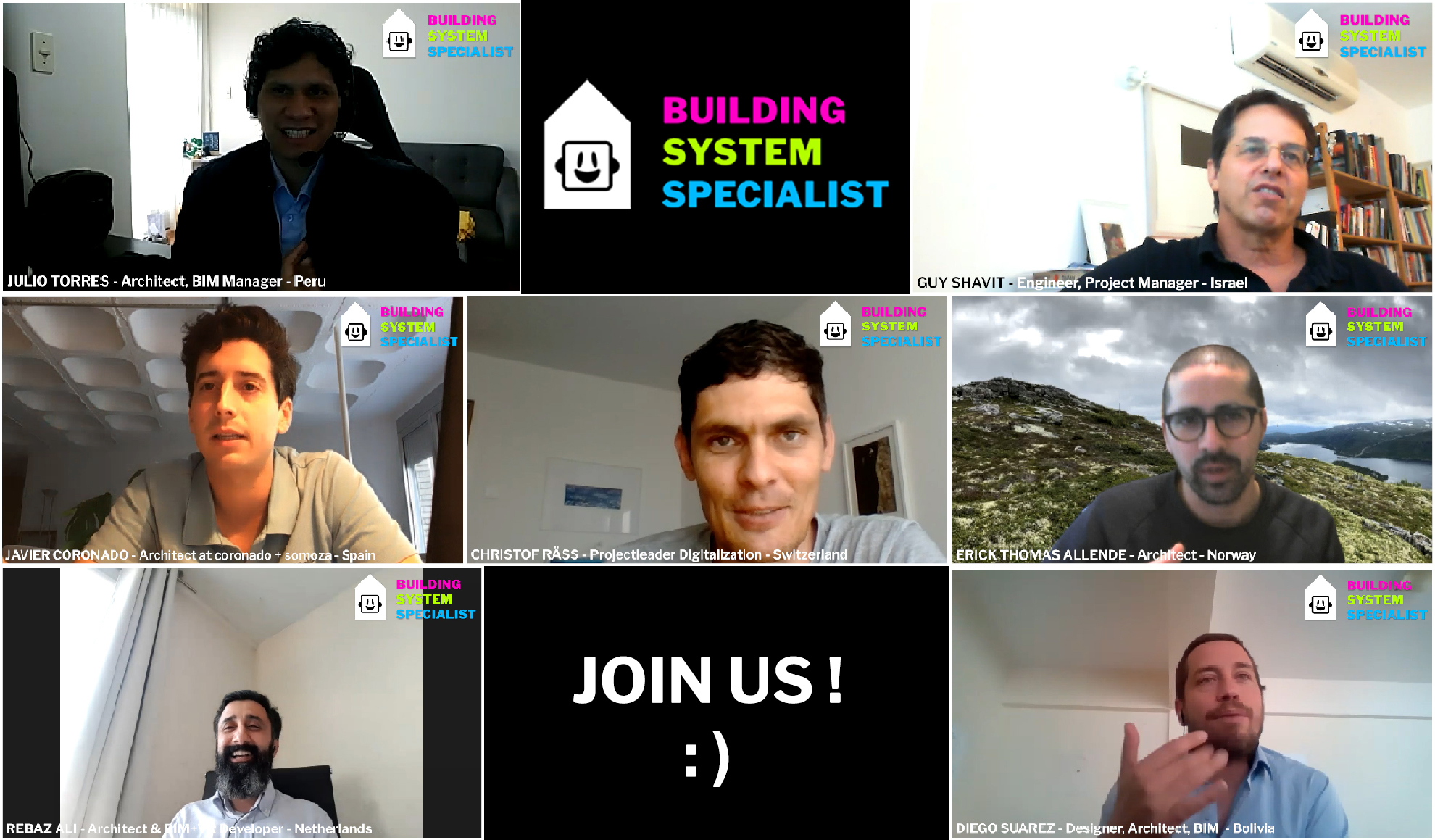 And for those dreaming big, looking for that extra push, we offer private mentorship talks. Turbocharge your career with exciting opportunities, increased earnings, and a more fulfilling work life. Let us guide you on this exhilarating journey toward your dreams.
Are you part of a team ready to take on this adventure? Need financial support to enroll? We've got your back! Remember, every company benefits when its team is armed with knowledge and skills. Let's make it happen, together!
In the grand scheme of things, your skills and knowledge are not just an asset to you; they're an asset to the world. Dive into the BSS – Title adventure and let's redefine the future of architecture, one parametric design at a time! 🚀✨
Hallo, Design-Enthusiasten, Innovatoren und Revolutionäre! Haltet eure kreativen Hüte fest, denn wir sind dabei, etwas Außergewöhnliches zu enthüllen – die aktualisierte und aufregende Ausgabe von BSS – Title! Dies ist keine gewöhnliche Reise, sondern eine Erkundung der bahnbrechenden Verschmelzung von BIM, computergestütztem Design und künstlicher Intelligenz.
Stellen Sie sich vor: Sie tauchen kopfüber in eine Welt ein, in der parametrisches Design, datengesteuerte Prozesse und KI-gestützte Werkzeuge zusammenkommen, um die Struktur unserer gebauten Umwelt neu zu gestalten. Ja, Sie haben es richtig gehört! Beim BSS-Titel geht es darum, Grenzen zu verschieben, neue Möglichkeiten zu erschließen und die Art und Weise, wie wir über Entwürfe denken und sie erstellen, völlig zu verändern.
Dies ist Ihr goldenes Ticket, um an der Spitze der architektonischen Revolution zu stehen. Es ist eine Gelegenheit, die Werkzeuge zu beherrschen, die die Zukunft des Designs bestimmen werden. Stellen Sie sich vor, Sie werden von einem Dreamteam von Superprofis betreut, die die Branche revolutionieren! Diese Legenden waren Mentoren, Yodas und Mr. Miyagis für unzählige Architekten, Ingenieure und Bauzeichner.
Unser Geheimrezept? Wir bleiben frischer als eine Minz-Zahnpasta-Werbung! Wir testen und verfeinern unsere Ansätze ständig, um sicherzustellen, dass Sie nur das Beste bekommen. Egal, ob Sie auf der Suche nach dem perfekten Job sind, Ihren Lebensstil verbessern möchten oder einfach nur das pulsierende Leben im PAZ-Zentrum genießen wollen – wir sind hier, um Sie in einen BSS-Rockstar zu verwandeln. Also, schnallen Sie sich an, es wird ein wilder, aufregender Ritt werden!
In nur fünf Monaten können Sie sich kopfüber in das parametrische Design stürzen. Es ist eine aufregende Reise von grundlegenden Geometrien bis hin zu fortgeschrittenen Grasshopper-Skripten, die ganz auf Ihr Tempo und Ihre Vorlieben zugeschnitten ist. Nur sechs Stunden Übung pro Woche, und voila! Sie sind ein Meister und tauschen Ihre Netflix-Zeit gegen karrierefördernde Fähigkeiten ein. Ihr zukünftiges Ich wird Sie mit Dankbarkeit überschütten!
Lassen Sie uns nun über die BSS-Online-Plattform sprechen – sie ist flexibel, sie ist anspruchsvoll, und es geht nur um Sie. Sie erhalten einen persönlichen und direkten Zugang zu unseren Professoren, was Ihren Lernprozess fördert. Sie erhalten nicht nur ein Programm, sondern auch eine Gemeinschaft, ein Unterstützungssystem, das Ihren Erfolg anfeuert.
Und jetzt kommt das Beste: Sie erhalten eine persönliche Bibliothek mit professionellen PAZ-Skripten und -Tools. Mehr als 15 Jahre Erfahrung in Form von Vorlagen, Tipps und Tricks, die Ihre Fähigkeiten in die Höhe treiben. Das ist eine wahre Fundgrube!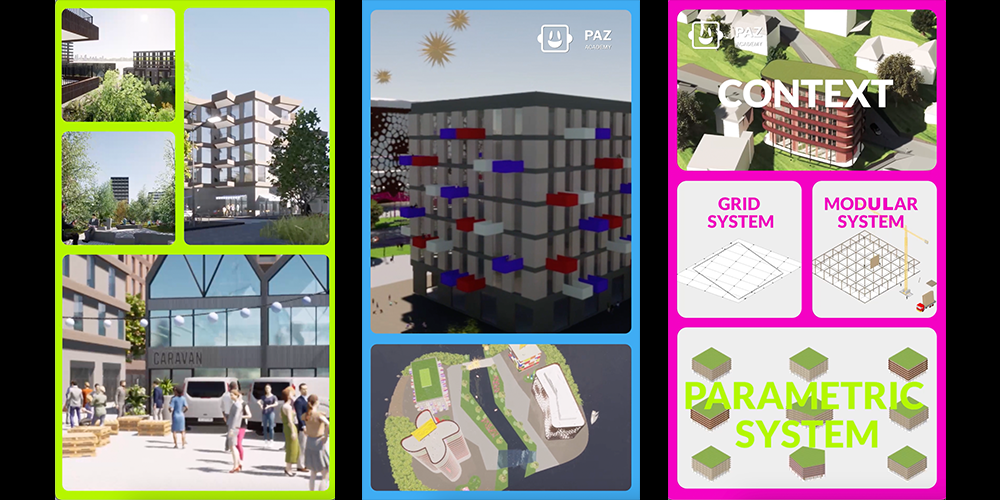 Treten Sie dem exklusiven BSS-Netzwerk bei, in dem Sie sich monatlich mit Computer-Rockstars aus aller Welt austauschen können. Gewinnen Sie Einblicke, Ratschläge und Motivation, um Ihre Karriere voranzutreiben. Ganz gleich, ob Sie freiberuflich tätig sind oder die Karriereleiter erklimmen, das BSS-Netzwerk ist Ihr goldenes Ticket zu vielfältigen Projekten und transformativem Wachstum.


Präsentieren Sie Ihre Brillanz mit einem Abschlussprojekt und einer offenen Abschlussfeier. Werden Sie als Teil des BSS-Netzwerks zum Blickfang für Branchenprofis, Arbeitgeber und Kollegen. Wir bieten Ihnen Feedback und Strategien, um Ihr Wachstum und Ihre Fähigkeit zur Bewältigung verschiedener Projekte zu fördern. Ihre Reise endet hier nicht; es ist der Startschuss für eine Karriere mit grenzenlosen Möglichkeiten.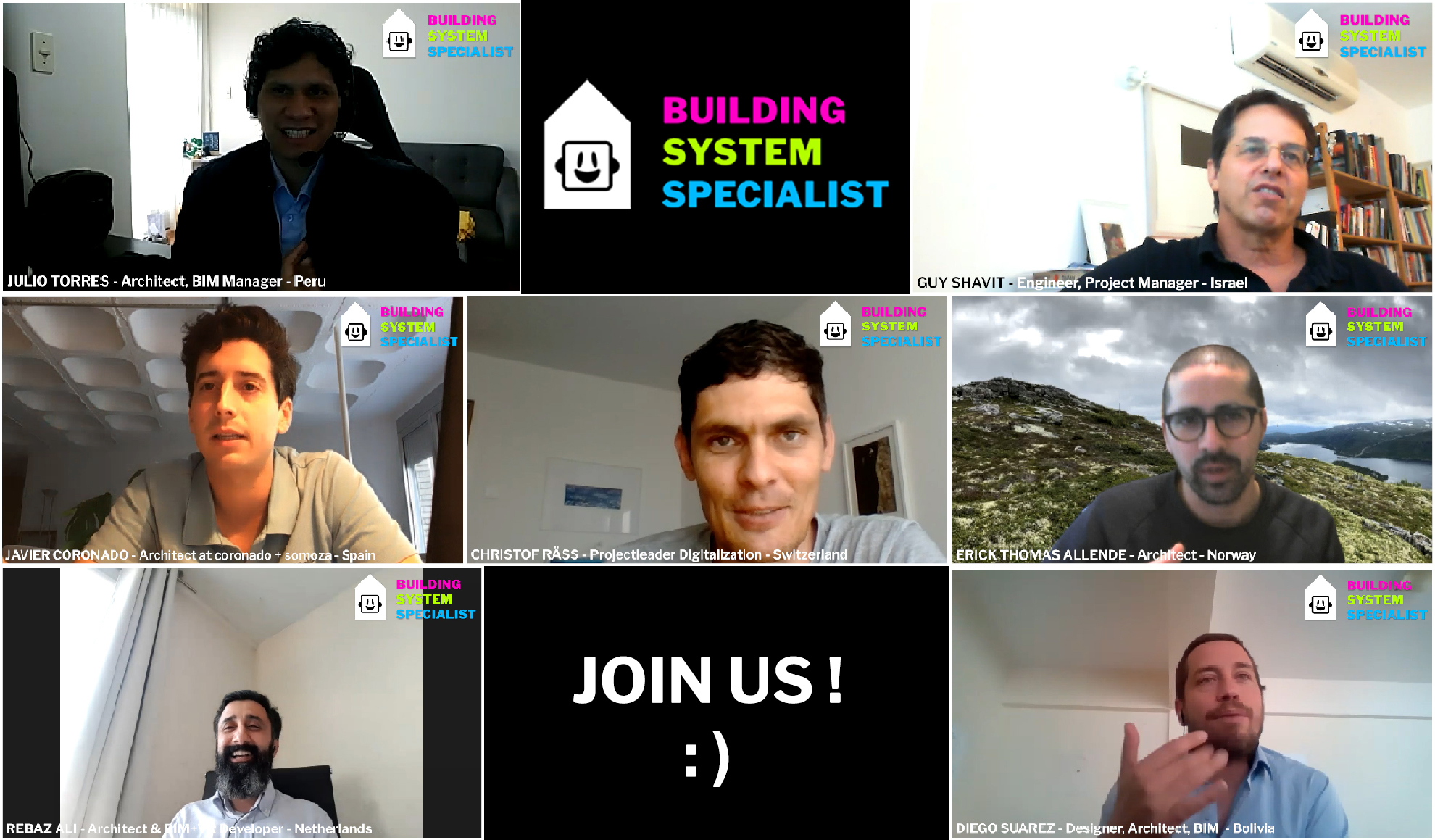 Und für diejenigen, die von großen Dingen träumen und einen zusätzlichen Anstoß brauchen, bieten wir private Mentorengespräche an. Bringen Sie Ihre Karriere in Schwung – mit aufregenden Möglichkeiten, höherem Verdienst und einem erfüllteren Arbeitsleben. Lassen Sie sich von uns auf dieser aufregenden Reise zu Ihren Träumen begleiten.

Sind Sie Teil eines Teams, das bereit ist, sich auf dieses Abenteuer einzulassen? Benötigen Sie finanzielle Unterstützung für die Anmeldung? Wir stehen hinter Ihnen! Denken Sie daran, dass jedes Unternehmen davon profitiert, wenn sein Team mit Wissen und Fähigkeiten ausgestattet ist. Lassen Sie es uns gemeinsam schaffen!

Im Großen und Ganzen sind Ihre Fähigkeiten und Kenntnisse nicht nur ein Gewinn für Sie, sondern für die ganze Welt. Tauchen Sie ein in das Abenteuer BSS – Title und lassen Sie uns die Zukunft der Architektur neu definieren, ein parametrisches Design nach dem anderen! 🚀✨