RESTORATION AND MODERNIZATION – ZUG

Project with Röösli Architekten, Zug, Switzerland 2013-2016
Built projects
KIRCHENSTRASSE RENOVATION PROJECT, ZUG :
Our professional time-travel period in Zug:
These two houses in Zug were built in 1437. In the early 17th century it got a small reshape and extension. After the facade renovation in 1937 got his final shape in 2018.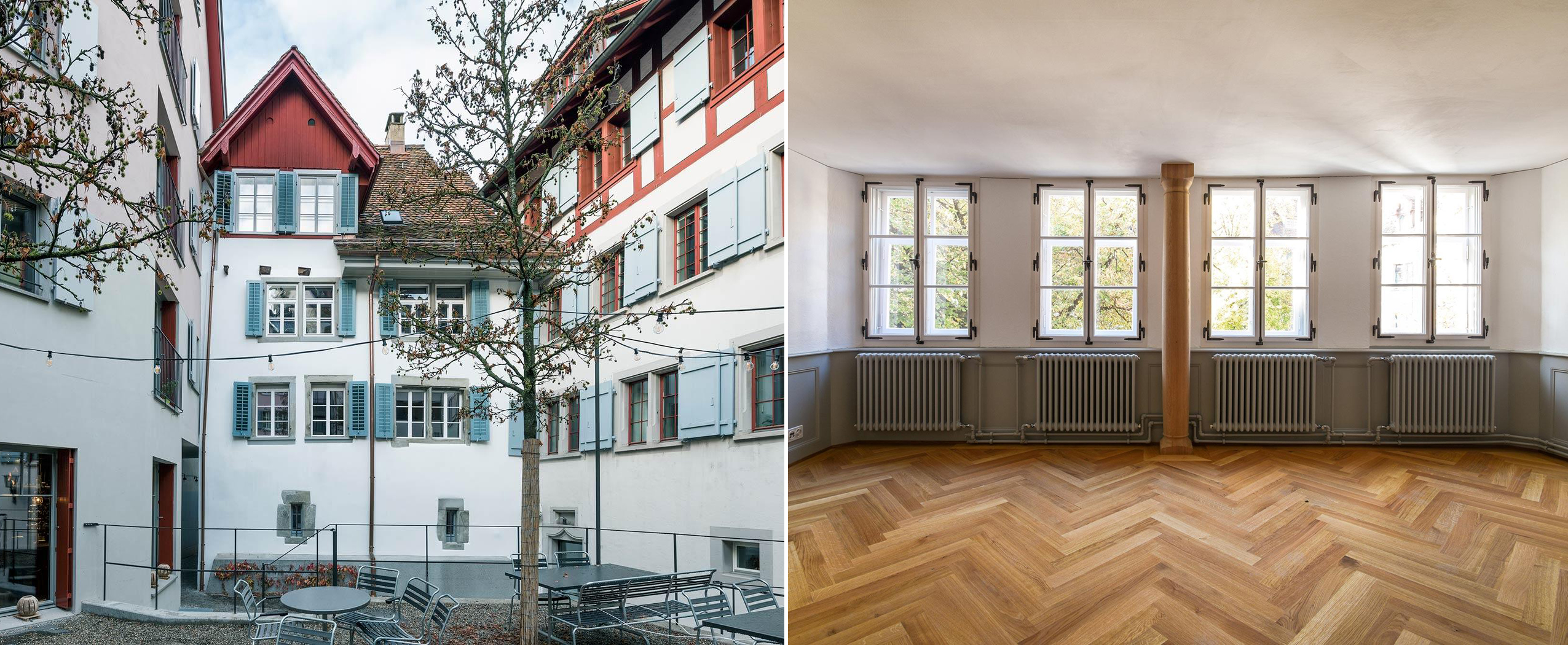 Photos : ©Regine Giesecke, Röösli Architekten AG, Zug
Dismantling and preservation

It was a really fascinating time travel. Every room showed a different face, different time. For this reason we had to take a lot of care to dismantle very carefully layer by layer the materials :

Each layer was analysed, their time and values. Some of them after renovation were reinstalled carefully. All the replaced and renovated parts, colours and materials were based on the findings of the place. There is a particularly valuable grisaille painting from 1607-1631, which was also previously hidden.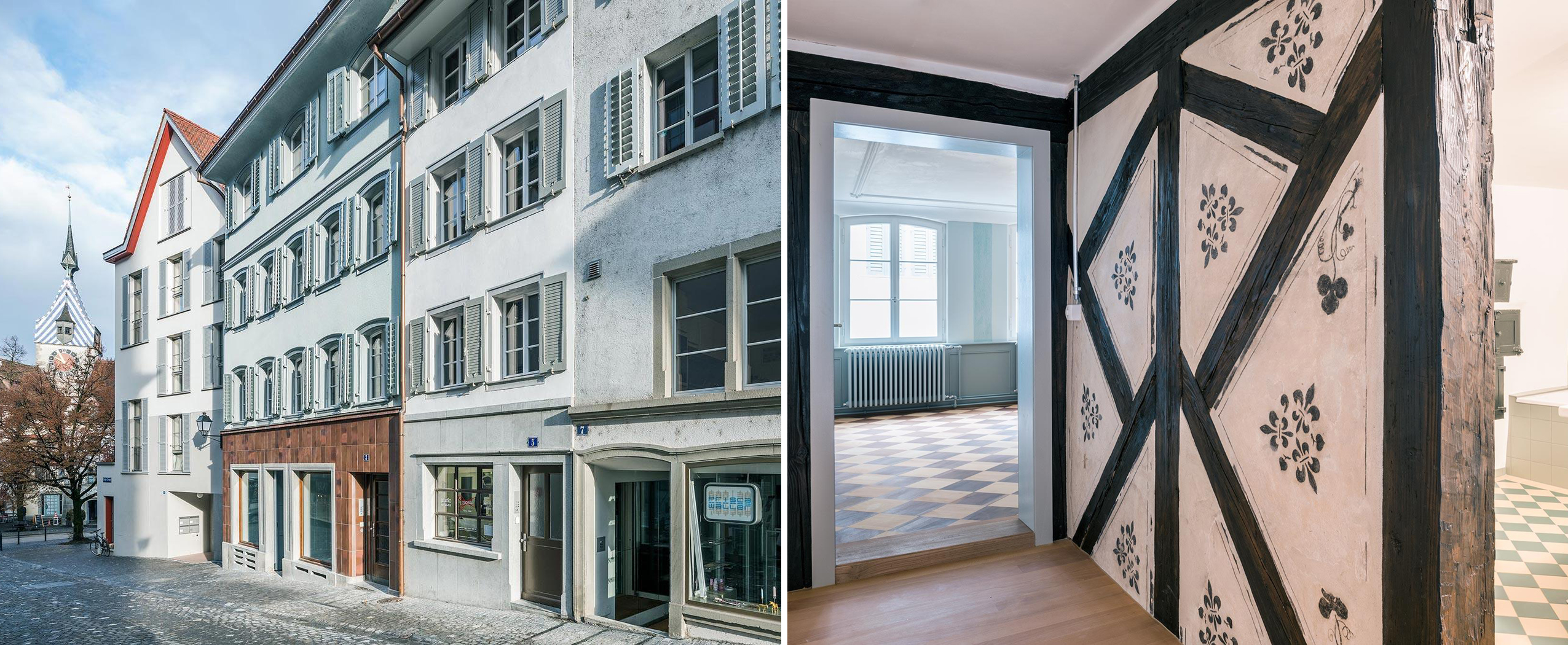 Photos : ©Regine Giesecke, Röösli Architekten AG, Zug
PILATUSTRASSE RENOVATION PROJECT, ZUG :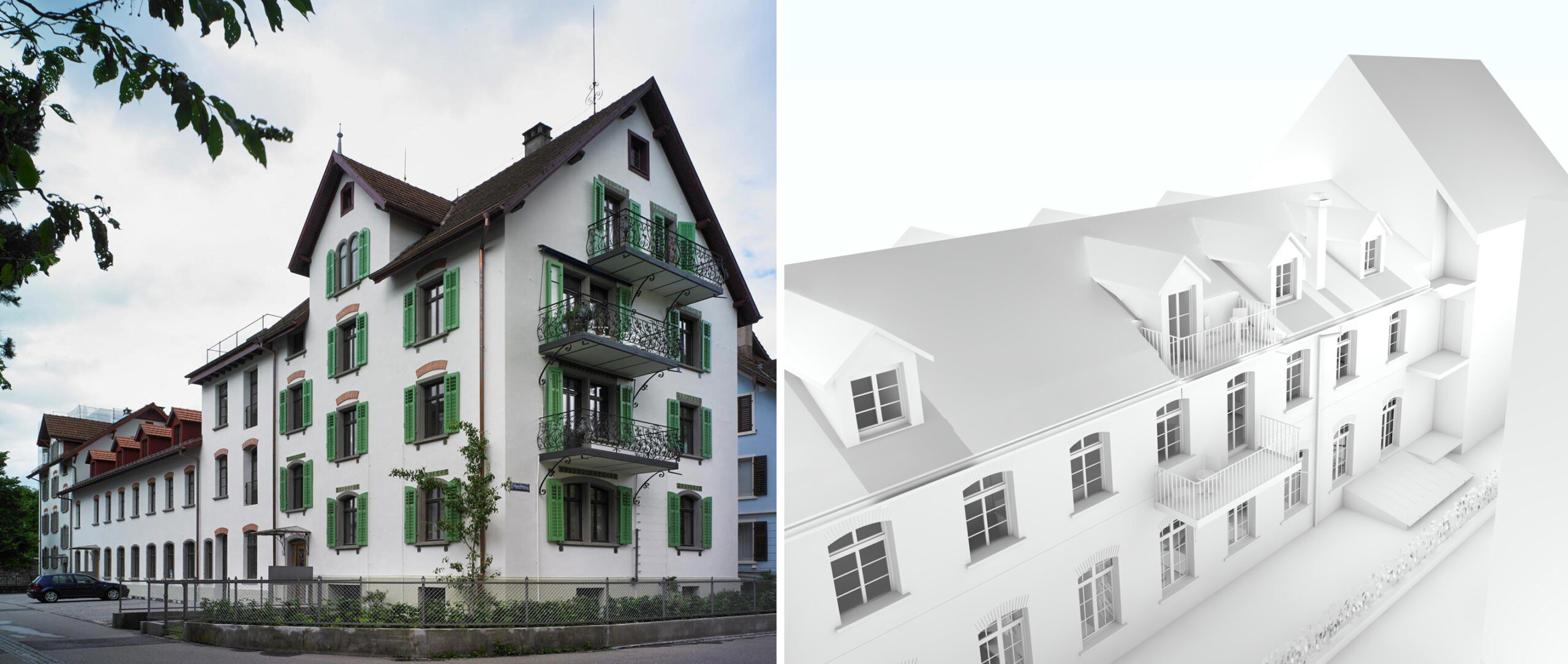 Photo : ©Guido Baselgia, Malans
The property is an electrical workshop building transformed to residential and commercial building. The great task was to return the building to its original state, historical substance as much as possible. Some parts of the house (steel column, windows) has been reconstructed exactly. To be able to keep the original shape of the building. The necessary elements like bathrooms and kitchens are characteristic boxes floating in the flats respecting the building envelope .
We are happy to be part of this nice projects. Big thanks to all the collaborative parties : )
Collaboration : Röösli Architekten, Zug